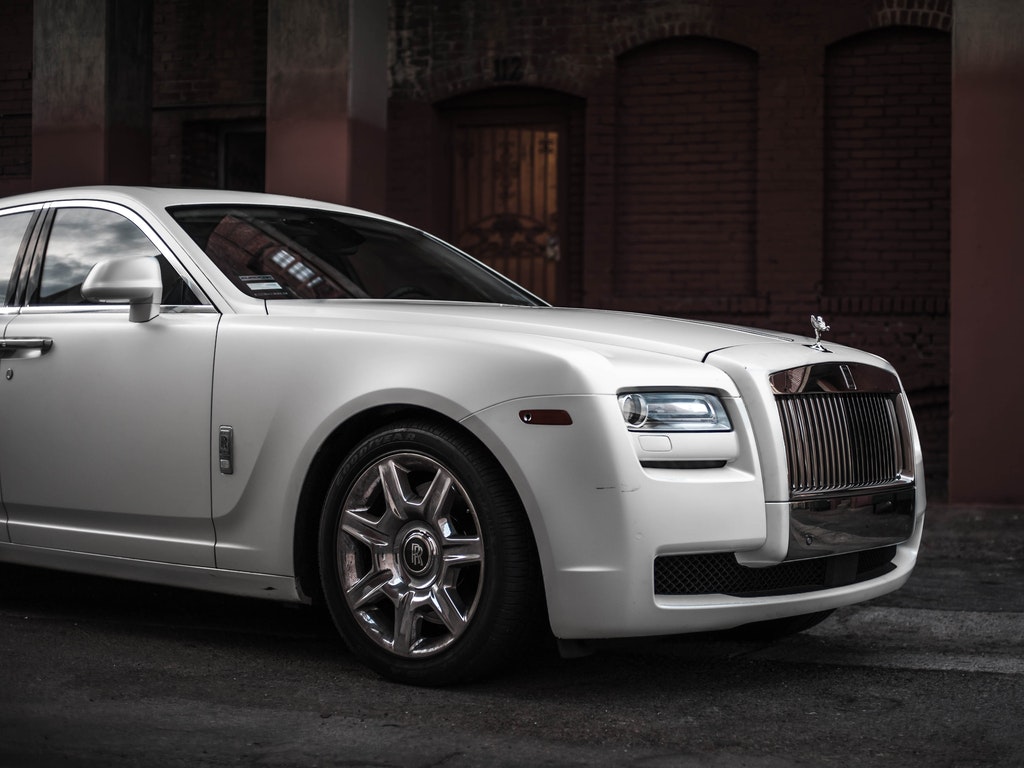 Some people may question why they should splurge on a luxury vehicle, instead of settling for a practical, traditional one. There are great options available in almost any class.
However, if you're looking for something beyond what a standard vehicle has to offer and desire extra comfort & convenience, you might want to consider investing in a luxury car. Some people still need a certain amount of practicality to justify any purchase.
If you are one of them, here are some reasons why you should invest in a luxury vehicle: 
Relaxing Showrooms
Walking into a luxury brand's showroom is not quite like walking into a run-of-the-mill car dealership. Let's begin with the fact that most who walk into such a showroom are already thinking of investing in a luxury vehicle.
Whether the interactive website for the brand appealed to them, or they are a repeat luxury car buyer, it's usually a relatively well-informed consumer that visits a place like this. 
Additionally, the sales staff does not immediately dispatch a representative to talk to or hover around a potential buyer. People find this to be stressful, a factor that luxury showrooms are very much against.
In fact, the appeal of these showrooms lies in the fact that they are less like conventional car dealerships. They are instead, designed like a relaxing space, more like a combination of a cafe, art gallery and spa. 
Top of the Line Comes Standard
Part of luxury is not just how the car feels inside, but also how it can make a driver's life more relaxing. Most dealerships have bonus extras that you can opt for to add more "exotic" features to your vehicle. Luxury vehicles try to put those considerations out of a consumer's mind.
Rather than offering extra features at higher costs, most luxury vehicles come standard with top of the line accessories. Luxury drivers, after all, are creatures of comfort, so therefore comfort is the goal sought to cater to their needs. 
Another thing to consider in this regard is the updates to conventional systems. For example, navigation updates that seamlessly stay current with any road changes and are updated frequently to consider road work or traffic situation alternatives. This ensures easy driving, less stress, and more comfort, achieving a luxury vehicle's main goal. 
Easy Maintenance
What about conveniences that rely on factors outside the purchase of the vehicle and all the accessories that come with it? It's no secret that in order to retain the longevity of use, cars need to have regular maintenance done to keep them up to date.
Along those same lines, it's fair to say that luxury dealers recognize that the ultimate luxury of their customers is time. Offering to concierge a vehicle from the owner's desired location, while leaving a replacement vehicle to be used, and returning it at the desired location, leaves all the work to the dealer. This gives the owner the convenience of time, resulting in minimal effort of getting the car to stay in great driving shape.
Assistance Luxury
Assistance in cases of emergency is not a new concept offered by car dealers, but a service, which brings luxury from the showroom to the road. Let's consider one of the leaders in the luxury field, Genesis for example. Locked out of your vehicle? They will remotely unlock it for you to get you on your way. Roadside trouble? Never an issue, help is readily available to assist in anything from needing tire change or a battery jump.
The idea of luxury extends further than just a deal made for the purpose of vehicle purchase, it is about enjoying a more relaxing car-owning experience.