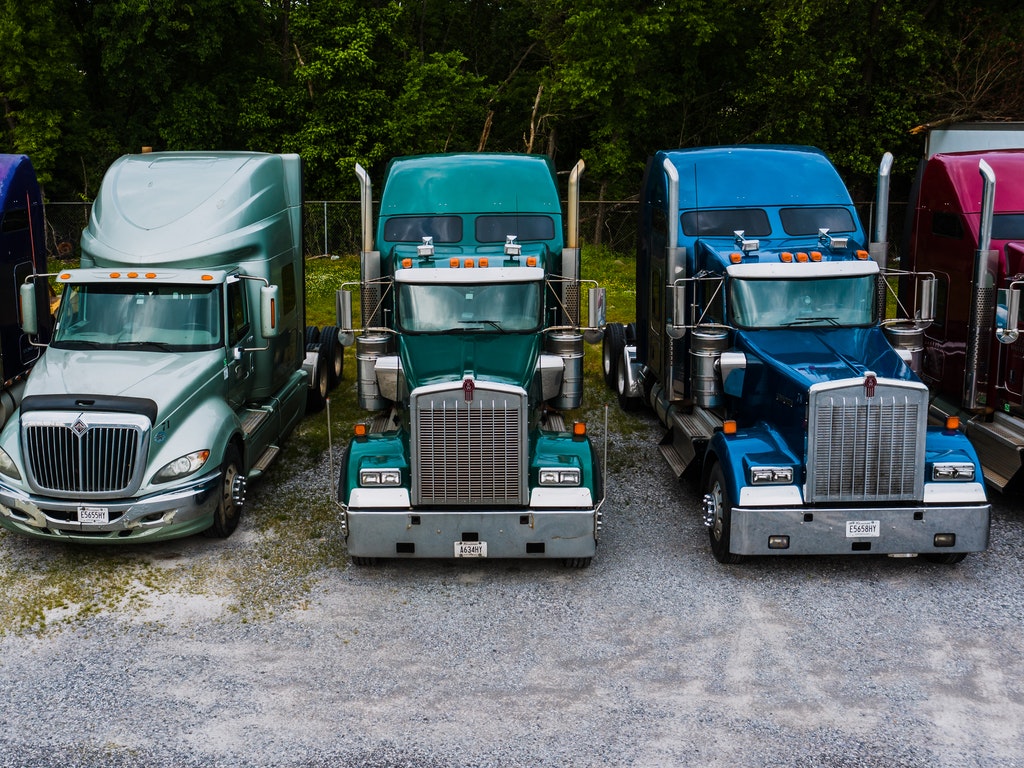 Here is a checklist for you, before you hit the road.
Your job has you living on the highways. And there's no reason you can't be comfortable while you cover the miles every day. Check out this list of essential items that will help keep your personal and professional life in order and make your ride smoother than ever. Here's the list:
Personal Stuff
1.Work clothes: This means pack comfortable clothes for your time behind the wheel. Keep button up shirts, t-shirts, jeans, shorts and jogging pants.
2.Off-duty apparel: Keep comfortable and weather appropriate clothes for your free time.
3.Innerwear: Make sure you have enough so you're always wearing clean underwear.
4.Shoes: You'll need running shoes, shower shoes and off-duty shoes.
5.Jacket: Always keep a jacket with you. The weather can change quickly.
6.Safety gear: Depending on where you're going you could need steel toe or insulated boots, a hard hat, safety glasses and coveralls.
7.Sunglasses: Get a few pairs of polarised sunglasses, transition prescription glasses and amber vision glasses
8.Raincoat: Waterproof gear is essential because staying dry on the road is important.
9.Shower kit: Pack body wash, soap, shampoo, conditioner and other essential toiletries
10.Overnight kit: Ensure that this has your toothbrush, toothpaste, floss, mouthwash, deodorant, cologne, prescription meds, prescription glasses or contacts.
11.Grooming gear: You'll need this so you don't end up looking like something that crawled out of the wilderness.
12.Wet wipes: Antibacterial wet wipes are great for hygiene between showers and to clean up small spills.
13.Cleaning supplies: Pack laundry detergent, paper towels, all purpose cleaners, Lysol wipes, dashboard conditioners, air fresheners, and a handheld vacuum cleaner.
Work Stuff
14.Cell phone and charger: Keep in touch with home base and receive important updates.
15.Trucker's atlas or maps: Low tech stuff doesn't fail in areas where there's no cell network.
16.GPS: This will help find the best routes, good restaurants, clean hotels, reliable stores and good shopping places.
17.Work gloves: These will come in handy in case you need to make repairs on your truck and to make loading and unloading the truck easier.
18.Emergency kit: Pack food and survival supplies in this in case you breakdown in the middle of nowhere.
19.Emergency gear: Pack emergency weather gear, light reflective clothes, sturdy boots, road flares and cones, and snow chains for your tires.
20.Tool box: Make sure it has a wrench set, flashlight with spare batteries, hammer, screwdriver, pliers, zip ties, pocket knife, pressure gauge and brake cleaner.
21.Phone number list: Keep a printed or handwritten list in case you lose your cell phone.
22.Documents: Keep important documents in separate envelopes so you always know where the essential papers are.
Food and snacks
23.Non-refrigerated snacks: Carry peanut butter, bread, crackers, baked stuff, apples, bananas, meat jerky, seeds and nuts to much on.
24.Easy to cook meals: Canned soup, sandwiches and premade salads are very helpful on the road.
Entertainment
25.Music player, e-reader, laptop or tablet: When you're by yourself on the road, it's very important that you know how to keep yourself entertained.
26.TV, Game Console: If you have these in your cabs, you can have some good fun whenever you're free.
27.Hobby stuff: if you like to draw, shoot photos or write, carry the required items with you to keep you engaged.
28.Newspapers and magazines: Pick up interesting reading material from different stops along the route and learn about these local places.
29. Puzzle books: Keep working on these to keep your wits sharp in the long hours you spend just by yourself.
Comfort
30.Portable toilet: Convenience is important when nature calls at inconvenient times.
31.Sleeping bag and pillow: An indoor sleeping bag doesn't take up much space and allows you to get the quality rest you need.
32.Cooler/ mini-fridge: Keep fruits and vegetables fresh, your beverages cold and leftovers from spoiling when you're on the road.