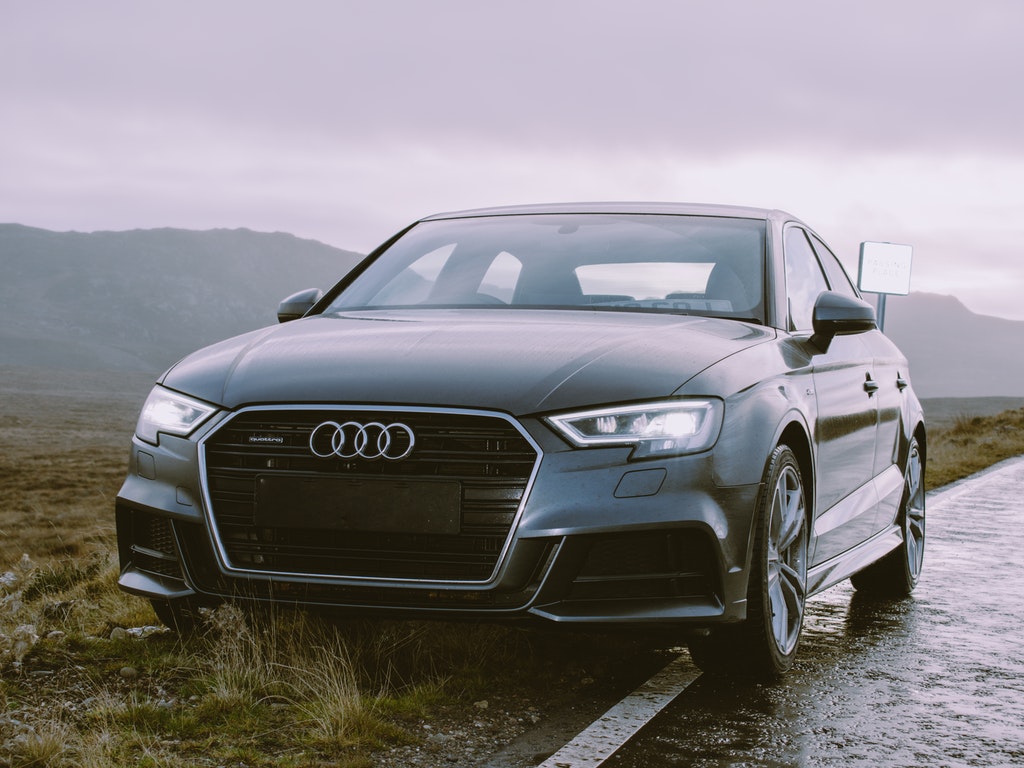 There's one thing that cannot be denied about large sedans. They have a certain sense of style and swagger that SUVs and crossovers just can't match. They have their limitations, but a big sedan is always nicer to look at, weighs less than an SUV, is more efficient than an SUV and occasionally has more cabin space than an SUV. They're also lower to the ground and that sleek, classy look is something that will always turn heads.
Full-size luxury sedans get the latest and best in terms of comfort, technology and safety as they usually represent the best their brand has to offer. We've picked out six to tell you about. So here's a short list of the best of the best.
Cadillac CT6
Cadillac's CT6 V-Sport is a great looking car. Under the skin, it's got the go to match the show. Powered by a new 4.2-liter biturbo V8 generating 550 hp and 850 Nm of torque mated to a 10-speed auto gearbox this car has enough grunt to take on sports cars. A rear limited-slip differential and 19-inch Brembo brakes give it the handling prowess too. It even features the first-ever Level 2 autonomy that lets you take your hands off the wheel so that the car can drive itself.
Audi A8
Every model in the Audi stable is now a hybrid. Even the A8 with its new platform and new engine can roll for up to 40 seconds without the engine being switched on between speeds of 34mph and 99mph. It also features AI active suspension that can raise or lower each wheel individually with electric actuators controlled by a 360-degree pre sense system that scans the road ahead to give passengers the best ride quality.
Mercedes-Benz S Class
The S-Class is powered by one of the finest 4.0-liter biturbo V8s ever made. It generates 463 hp while mated to a nine-speed automatic. Performance obviously, is impressive and can even match that of sports cars. The car is also loaded with clever tech including various on-board systems that can be controlled from the digital cockpit. Large 12.3-inch dual touchscreen with hi-res displays let you control every feature.
BMW 7 Series
The most luxurious BMW on the market also has a sports version powered by a 6.6-liter biturbo V12 engine that churns out 610 hp and 800 Nm of torque. It even has rear-biased four wheel drive for incredible control. The carbon core passenger cell saves weight while being very strong and is 50% lighter than a standard steel chassis. This gives this flagship sedan a sports car beating 0 – 60mph time of 3.6 seconds.
Lexus LS
Loaded with tech, the Lexus LS is driven by a 3.5-liter biturbo V6 mated to a 10-speed auto transmission that puts out 415 hp and 599 Nm of torque. It features incredible safety systems including front pedestrian avoidance systems, rear pedestrian braking and front-cross traffic alerts. This sedan is smart and safe for the people in it and the people you could run over with it.
Jaguar XJ
The range topping version of this sedan is the XJR 575 featuring a 5.0-liter supercharged V8 generating 575 hp that propels this super sedan from 0 to 62mph in 4.4 seconds and pushes it all the way to 186 mph. But it's not all performance. On the inside the Jaguar envelops you in luxury and premium materials. You'll probably not know whether to drive it or relax in it.