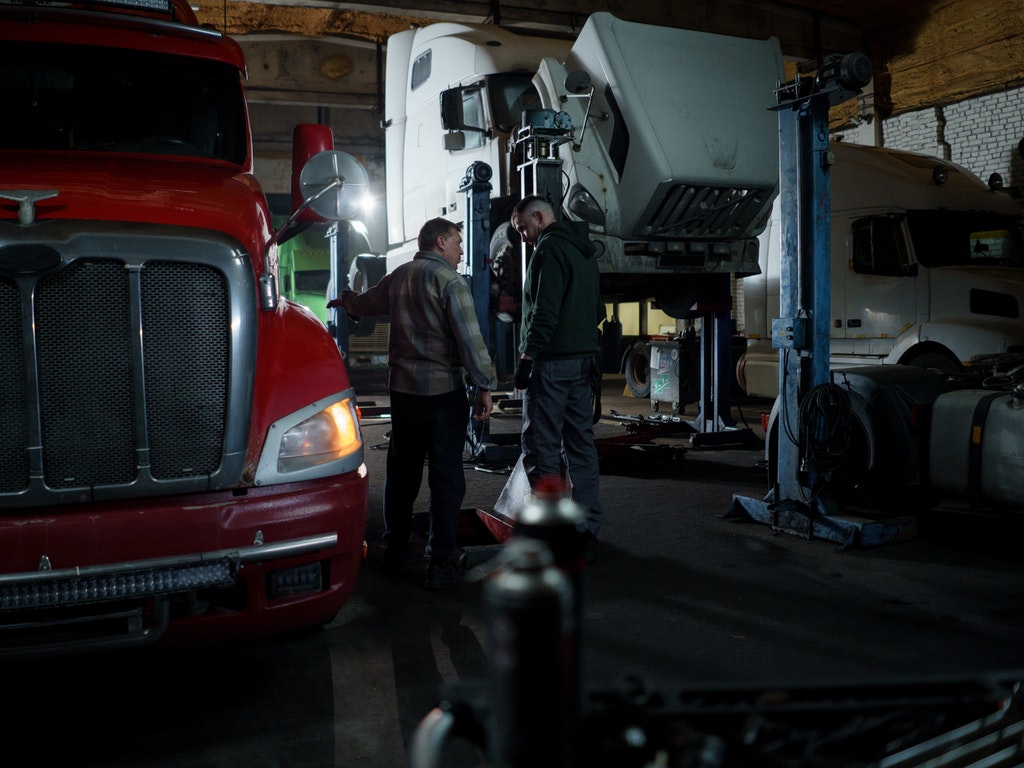 These are must-haves for commercial truck drivers
On the road again. Commercial trucking has you spending long hours in the cab of your truck driving long distances over and over again. But there's no reason that you can't be comfortable when you're on the job.
We've put together a list of accessories that you can carry with you easily to make your drive better. If you're lucky enough to have your own truck, then you can customize it in your own way to make life on the road comfortable. Here's what we recommend.
Check out these small items that you can carry with you at all times:
1.Sunglasses: Buy yourself a good pair of polarised sunglasses. These cut-angled sun rays limit visibility in harsh light, prevent fatigue, headaches and eye strain. In case you spot a good deal on these, pick up a few, because life on the road means you're likely to lose or break some.
2.Gloves: Keep a few pairs of work gloves with you just like the sunglasses. While many drivers prefer leather gloves, make sure you don't buy leather racing gloves. Those will look good, but will be too tight to wear for everyday driving. Try slipping on leather cowboy gloves. These tend to be comfortable and breathable.
3.First aid kit: Trucking companies usually place a basic kit in your cab. But you may not know how old it is. Most of the items in there are likely to have expired. Plus you know what first aid items you're likely to need on the road. Put together a few essential items and carry your first aid kit with you.
Food is important.
4.Slow cooker: When you cook your own food, you can be sure of the quality, hygiene and that the flavor matches your taste. Pick up some fresh vegetables and a pot roast and set up your slow cooker. But the time you reach your destination, or if it's time for your meal break, your delicious healthy meal will be ready and waiting.
5.Mini-fridge: The fruits or vegetables that you buy can be kept fresh in the mini-fridge in your cab. Any leftovers can be placed there too for later and they won't even spoil. You could also stash some beverages in there to help quench your thirst on drives through warm regions.
Add heat for comfort.
6.Electric blanket: Since you're always on the road, you know that you can never be caught off guard in cold weather. Pack an electric blanket because your trucks auxiliary power unit may not be enough in peak winter conditions.
Monitor the essentials.
7.Tire monitors: These aren't exactly cheap, but they make a lot of sense. You can monitor tire pressure, temperature without leaving the comfort of your cab. This will also help improve the life of your expensive truck tires.
Stay clean
8.Shower kit: Personal hygiene is important. It also helps you maintain a professional image whenever you arrive at your destination. A small grooming kit will go a long way and not even take up space.
Entertainment is vital
9.OTA antenna: When you're alone on the road television can be comforting. With an over-the-air digital antenna, you can get 1080p HD signals free forever.
10.Game console: Play video games with the family from the road. This way you get to bond with them and earn at the same time.
11.Mobile hotspot: Stay connected to the world with your own personal hotspot so you don't have to rely on terrible truck stop Wi-Fi.
12.RAM laptop mount: Use this to keep your laptop close and secure without any bolts. It'll also help you easily keep records and update necessary information.
13.Mobile satellite dish: Subscribe to a dish tv network and watch your favorite shows on the go.