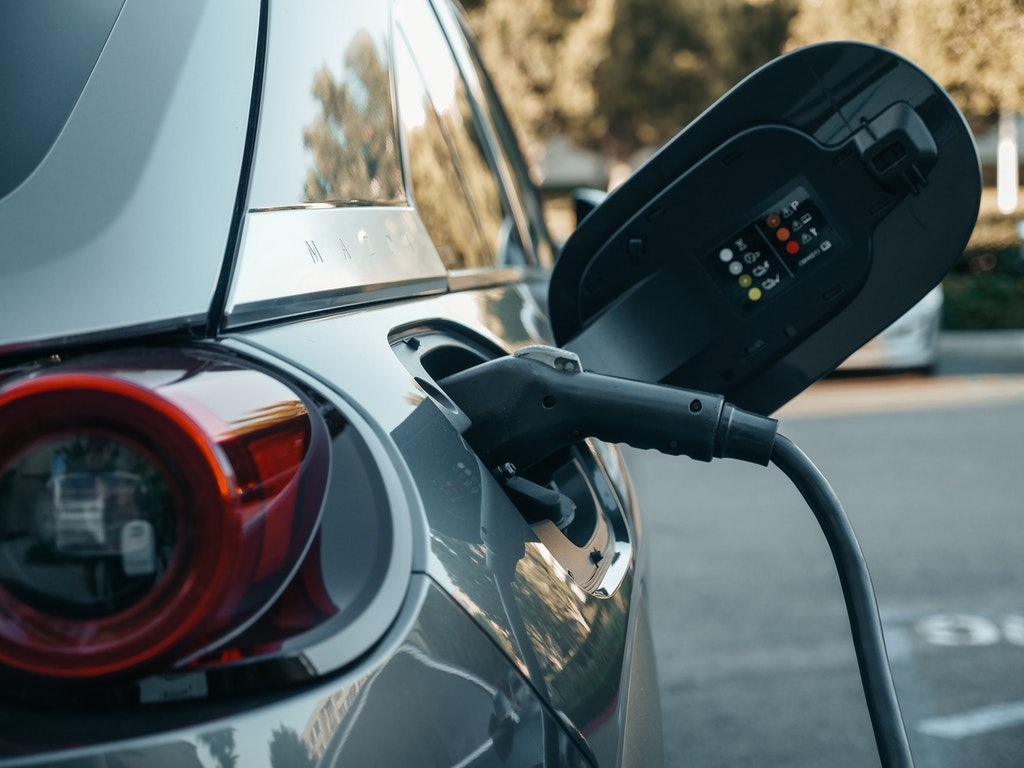 We've decoded the difference between various types of electric vehicles (EV). Below is a list of different kinds of hybrids and EVs and their pros and cons.
Mild Hybrid
The simplest and most cost-effective way of adding electric drivetrain components to a vehicle powered by an internal combustion engine is known as a Mild hybrid.
Advantages
Powers many of the car's electrical systems
Fuel saved because of the stop-start system
Lowers turbo lag by torque-filling until the engine comes on boost
Lighter in weight when compared to other electric vehicles
Less complexity
Lower in cost
Disadvantages
Increased cost and complexity when compared to internal combustion-only engines
No mode to go full-EV
Examples
Audi Q8
Mercedes-Benz CLS450 / AMG CLS53
Ram 1500
Series Hybrid
Also known as power split or parallel hybrid – a Series Hybrid is what most people think of when they think of a hybrid vehicle.
Advantages
Superb efficiency at around-town speeds
ICE powered by gasoline for longer range and journeys
A good compromise between efficiency, usability and overall cost
Disadvantages
More expensive than a purely ICE-driven vehicle of the same size
Maximizing efficiency results in reducing power output
Examples
Honda Insight
Hyundai Ioniq Hybrid
Toyota Prius
Plug-In Hybrid
The next logical step forward from the series hybrid system is the Plug-in Hybrid. With the ability to go longer distances on electric power alone, the plug-in hybrids can move closer to the fully electric vehicle. The term "plug-in" refers to the car's capability to be plugged into an electric car charging station.
Advantages
The better range over battery electric vehicles (BEVs) due to gasoline engines that can extend the range
Cheaper when compared to BEVs
Low maintenance cost when compared to series hybrids
Disadvantages
Costlier to buy than series hybrids or mild hybrids
Larger battery packs result in more weight
More complex in-process and functioning than mild hybrids
Examples
Mitsubishi Outlander PHEV
Land Rover Range Rover P400e
Mercedes-Benz GLC350e 4matic
Battery Electric
Battery electric vehicles are exactly what they sound like: A big battery with at least one electric drive motor connected to it.
Advantages
Less maintenance than ICE, thanks to mechanical simplicity
Loaded with instant torque
Doesn't emit noise pollution
Electricity can work out to be cheaper than fuel, for now
Lack of tailpipe results in no emissions and no emissions testing.
Better vehicle handling due to low center of gravity
Disadvantages
Pretty expensive than similar size series hybrids or ICE vehicles
The range can be limited
Charging the car can take up a lot of time
Charging infrastructure will take some time
Impractical for most people who cannot charge at home/office
Heavier than similarly sized vehicles
Examples
Chevrolet Bolt EV
Nissan Leaf
Tesla Model S, Model X, Model 3
Hydrogen Fuel Cell
A fuel cell takes hydrogen and oxidizes it to create an electrical charge, which is then channeled into a battery to be used by electric motors in cars.
Advantages
All you need is hydrogen
Silent operation
Only water is emitted
Disadvantages
Hydrogen prices are not stable and fluctuate regularly, often more expensive than fossil fuels.
Poor infrastructure of refueling networks outside cities.
Hydrogen tanks can take up a lot of passenger space or cargo room if the vehicle wasn't designed from the ground up for fuel cells.
Examples
Honda Clarity FCV
Toyota Mirai
Hyundai Nexo